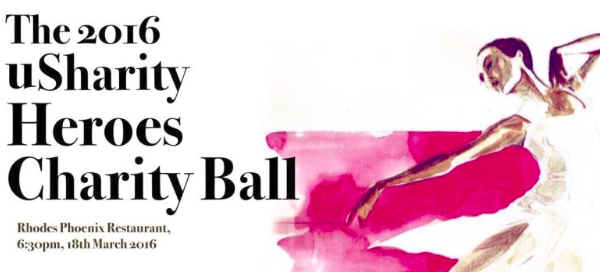 Date and Time
6:30pm for a 7:00pm Start
Friday 18th March 2016
Venue
Phoenix Restaurants, 1 Rider Boulevard, Rhodes, NSW, 2138.
The Charity Ball is initiated by uSharity, co-hosted by the Inner West Leos Club, and supported by GBE and ANC Consulting Pty Ltd, partnered with over 20 organizations. The function will take place at Rhodes Phoenix Restaurant on 6:30pm, 18th March 2016. The donations will then be used to assist those whom are suffering from breast cancer.
Tonight, everyone will be the Heroes fighting against Breast Cancer!
Confirmed VIP Guests:
Mr. Barry Palmer OAM, Past International President, Lions Club International
Mr. Mark Coure MP, Member for Oatley, NSW Parliament
Mr. John Sidoti MP, Member for Drummoyne, NSW Parliament
Mr. Matt Kean MP, Member for Hornsby, NSW Parliament
Mrs. Angela Vithoulkas, Councillor of city of Sydney, Sydney Local Government
Visit us for more details and RVSP: http://www.eventbrite.com.au/e/the-2016-usharity-heroes-charity-ball-usharity2016-tickets-20438698698
Please do not hesitate to contact us for ticketing and sponsorship information.